The joys of winter are finally here. From the holiday parties to the start of a new year, the next few months of winter will be full of core memories. What's one thing that could possibly put a damper on the holiday cheer? Car problems, or even worse, a totaled vehicle. There are plenty of road hazards to look out for this winter.
Today, New Image Towing will fill you in on what to carefully watch out for while you are on the road. If there is an emergency regarding your vehicle, there is still hope for a holiday miracle because New Image Towing can assist you any hour of any day. Our towing company offers a wide range of services from light duty towing to more of a heavy haul towing. So, in the case that you do encounter one of these road hazards we will share with you, be sure to call us quickly!
Rush Hour Road Hazards
Did you know that most wrecks occur between 4:00 pm and 6:50 pm? We know that exact time range as a simple term: "rush hour." The winter months do not help the rush hour circumstance due to the poor visibility factor for drivers during these hours. When the days get shorter and darker, drivers need to be extra cautious in their commute. Maybe you even leave work as soon as the sun is shining its last few minutes. Those glares from the sun are no joke, so be sure to prepare your mind and eyes with sunglasses to deal with those harsh glares.
One tip we can share during all hours, but especially rush hour in the winter, is to always keep a safe distance between you and the next car. This will help in those situations where you might have to come to a stop quickly. Speaking of decreased visibility due to a lack of sunlight in the evening, there is another factor that impacts visibility as well. Rain or snow can also greatly impact your drive this winter. Be sure to clean off your car well before getting on the road.
Our towing company will provide any towing service near you that you may need. Road hazards are year-round, but the winter makes them harder to see and harder to avoid.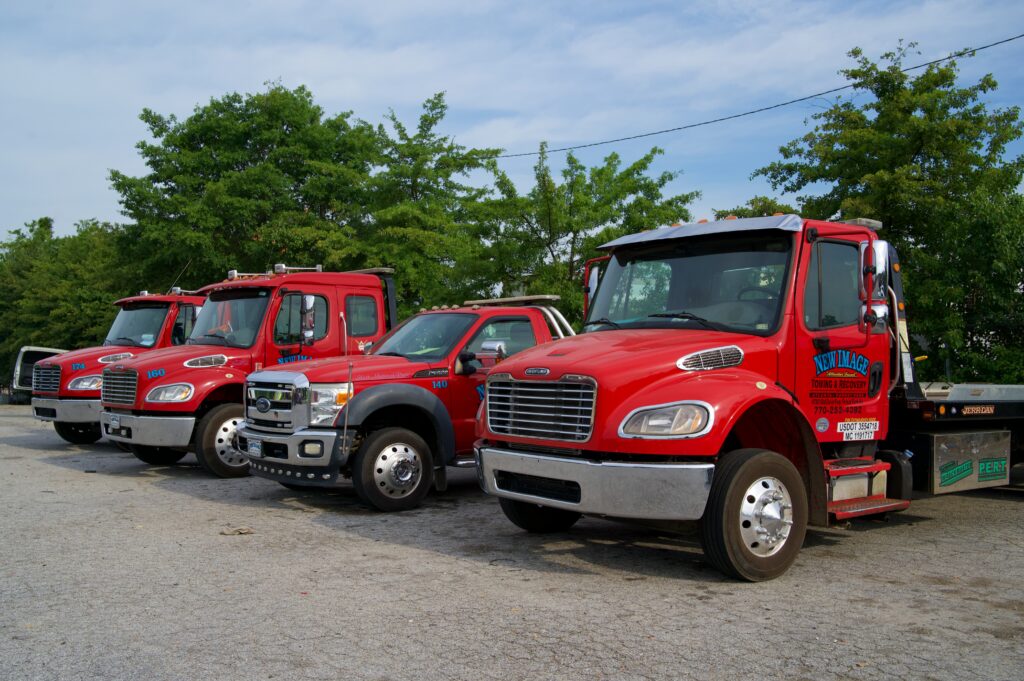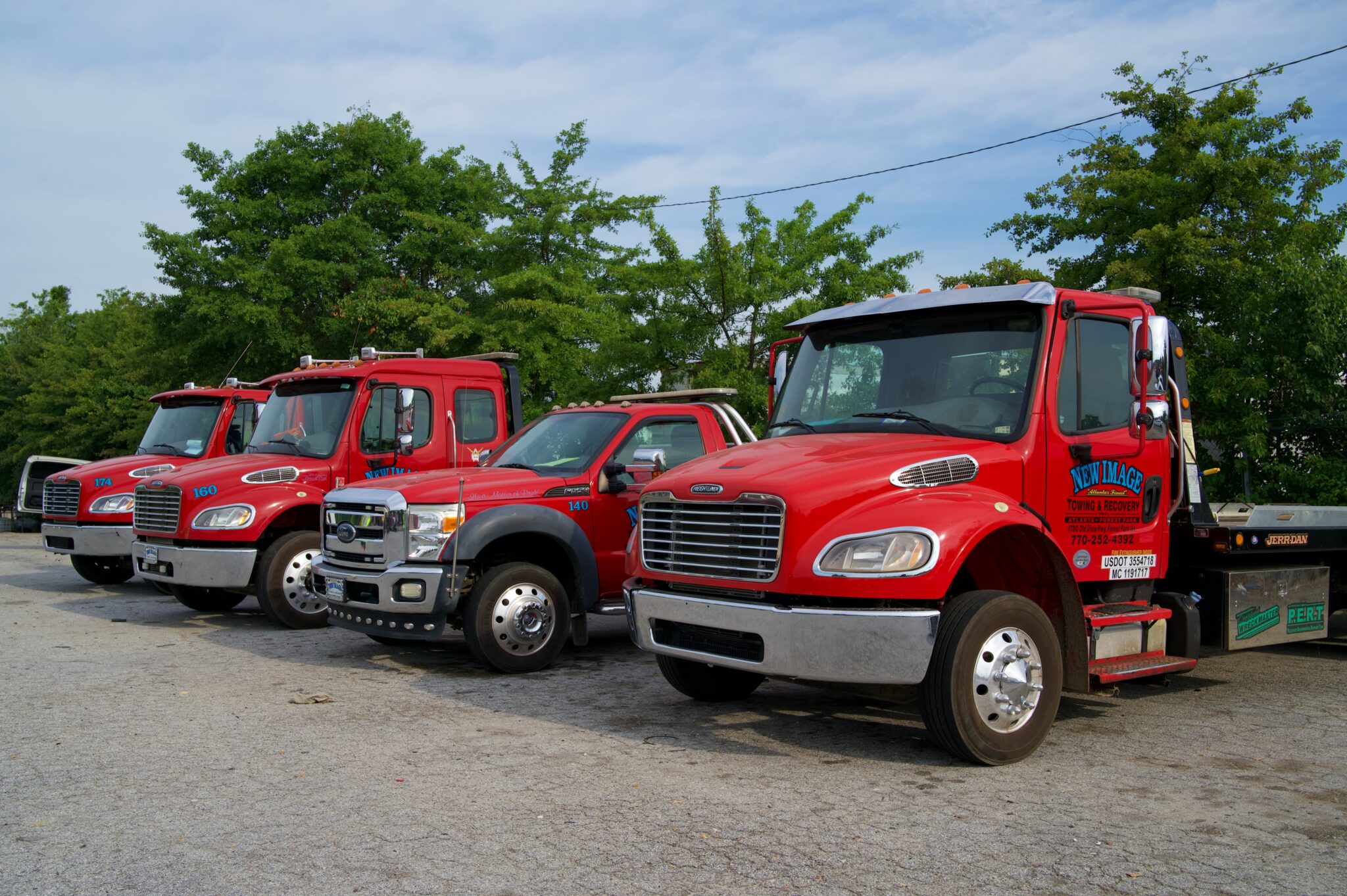 Black Ice
Black ice forms most often when it's raining and the air is at or below 32 degrees Fahrenheit at the surface, according to AccuWeather. Melted snow that refreezes, or mist or fog can also create black ice. What is so dangerous about black ice is that it is essentially invisible. It is important to know that no matter how prepared you might be, black ice can still cause you to get into an accident. Black ice is extremely dangerous in that it can not only form on roads but curbs and drainage areas due to melting. The only control you have in handling the roads covered in black ice is to drive slowly. You also can turn your hazard lights on to let other cars on the road know that you are not only there, but driving slow for an extremely important reason, encouraging them to do the same.
Don't Forget Vehicle Maintenance
With all of the discussion about certain road hazards, it's also essential to consider your vehicle's maintenance. Afterall, there will be no road hazard to look out for if your car can't crank due to a dead battery or other common issue. Be sure to consistently have your car looked at so you won't be in a tough spot this winter with no vehicle. You can take your car to have a winter tune-up which will check things like your brakes, tires, battery, wiper blades, belts, lights, fluids and heating system.
Each and every one of these parts are crucial in your car working efficiently this winter. Fluids will begin to thicken up in the winter time due to the chemical reaction it is experiencing in the cold weather. It is necessary to get your oil converted to a winter oil such as a 5W30 oil. The W in the title stands for winter to let vehicle owners know the difference between normal oil and winter grade oil. It's essential to prepare your car for the winter to try and prevent further issues!
Need A Tow? Call Us Today!
Our towing company New Image Towing is ready at all times to help you. We offer light duty towing for smaller vehicles in an accident, breakdown, parking garage and other circumstances. According to a social media campaign done by the National Weather Service, there are over 1,000 deaths and 100,000 injuries due to vehicle crashes in America. It is possible that some of these accidents could have been prevented by implementing a few of our tips like not following cars too closely.
Another way is potentially preparing your car better for the ice covered roads. Whether this is getting new tires, or changing your oil to run efficiently on the road. We hope you have a safe winter on the road! Be extra cautious around holiday times, and make sure to watch out for road hazards. Our towing company, New Image Towing is happy to serve you and help you get to your next destination.