The Thanksgiving holiday is around the corner and millions of people are expected to be on the roads this year. Due to the pandemic restrictions of last year, more people will travel across the nation to visit relatives and celebrate together this 2021 season. An expected 54M+ Thanksgiving holiday travelers will be hitting the roads and highways. With more people traveling comes a higher probability of accidents and roadside service requests. Here, New Image Towing discusses some of the most common service requests during the holiday season and ways to prevent them.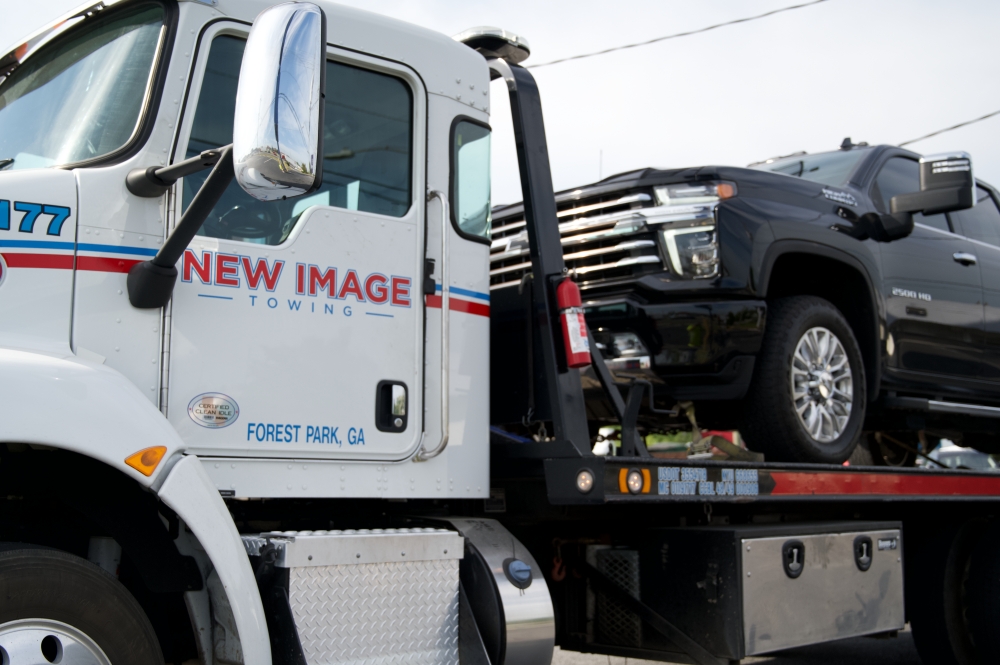 Roadside Services Requested During the Holidays
Flat Or Blown Out Tire
Flat tires or blowouts are very common during holiday travel. With more cars on the road, potholes and unwanted debris can cause an increase in tire issues. If you find that your tires are getting cracked, balding or having uneven treads, consider replacements. These are the first signs you will notice before a potential blowout. Since blowouts can lead to accidents, we recommend periodically checking your tires every month. The last thing you want to happen is to get stranded on the way to a family gathering.
Dead Battery
Typical car batteries have a lifespan of around 3-4 years. At that point, it is a good idea to get a replacement if necessary. When the lights start to malfunction or you have a problem starting the car, it's one of the first signs your battery is dying. Get your battery tested or change the battery if you notice these signs before your trip to avoid becoming stranded during the holiday.
Locked Out Of Car
It's somewhat hard to lock your keys in the car these days. If you drive an older vehicle without a key fob, be careful to not leave your keys inside the car. Make sure you have your keys on you at all times. Better yet, get a spare key made in case of emergencies.
Out of Gas
When it comes to running out of gas, this one is hard to blame anyone but yourself. With that being said though, sometimes the fuel injectors or pump may be clogged, which will end up stalling your car. You can prevent this from happening by refilling the fuel tank of your car when it starts to get low. You can also boost the fuel and engine performance by cleaning up the injectors and having the fuel filter replaced. If you plan on traveling a great distance for Thanksgiving, it's recommended to not go below 1/4 of a tank during travel.
Performance Issues
Engine performance issues can be caused by a number of things. The exhaust system, fuel problems, or even worn spark plugs can end up being the culprit. Getting a thorough tune-up before a long road trip is always recommended. Even if you're only traveling a short distance, get your vehicle inspected to ensure you don't end up stranded and needing roadside assistance.
Overheating
Lastly, another very common issue is an overheated engine. There are a few main reasons for an overheated engine: if the coolant flush has been used for a long time or you haven't had an oil change. You can prevent such a situation by changing and replacing your vehicle's fluids regularly.
Need Towing Or Roadside Services?
We understand every minute counts! Need Emergency Roadside Assistance in Forest Park and around metro Atlanta? Whether you have a broken-down vehicle, flat tire, car lockout, or dead battery, New Image Towing's 24/7 quick roadside assistance and towing services are just a quick phone call away.
Our 24/7 emergency roadside assistance is there quickly to help resolve your car emergency. New Image Towing Emergency Roadside Assistance will rapidly dispatch a towing professional to your location around the Forest Park and metro Atlanta area as quickly as possible to help resolve your roadside emergency. We are quick to respond, and our auto towing and car lockout services are set up to get your problem resolved in no time.
With New Image Towing, you will never be stranded on the side of the road or busy highway. Call today for emergency roadside assistance from the professionals in Forest Park and Atlanta.